LET US HELP YOU GET BACK TO YOUR NORMAL LIFE!
What is Physiotherapy?
Physiotherapy is a client-focused health profession, dedicated to assessment, treatment, and maintenance of physical function and performance.  Physiotherapy achieves this by:
Improving and maintaining optimal function and physical performance
Promoting optimal mobility, physical activity and overall health
Preventing disease, injury, and disability
Rehabilitating injury and the effects of disease or disability
Do I need a Doctor's referral?
No.  Physiotherapists are primary health care practitioners and you do not need a doctor's referral to see one.  Please note that some insurance companies still require a doctor's referral in order to receive reimbursement for our services.
Will any assistants or aides be used for my treatment?
No.  At Avenue Physiotherapy, all assessments and treatments are performed 100%, one-on-one with a Registered Physiotherapist.  All Physiotherapists at Avenue Physiotherapy have undergone extensive, internationally recognized post-graduate education and we believe that in order to maximize your recovery, treatment must be one-on-one without the use of assistants.
Does Avenue Physiotherapy treat work-related injuries or injuries from car accidents?
Yes.  All patients are welcome at Avenue Physiotherapy regardless of how or where the injury or condition has occurred.
How do I pay for your services?
Forms of payment accepted are cash, cheque, Visa, Mastercard. We are able to bill most extended health carriers directly so you will only be responsible for paying the portion they do not cover. It is expected that you pay at the end of your session, at which time you will be provided with an invoice. If you have insurance, you can then submit the invoice to your insurer to be reimbursed. WSIB or your automobile insurance will be billed directly if your injury is work-related or from a car accident.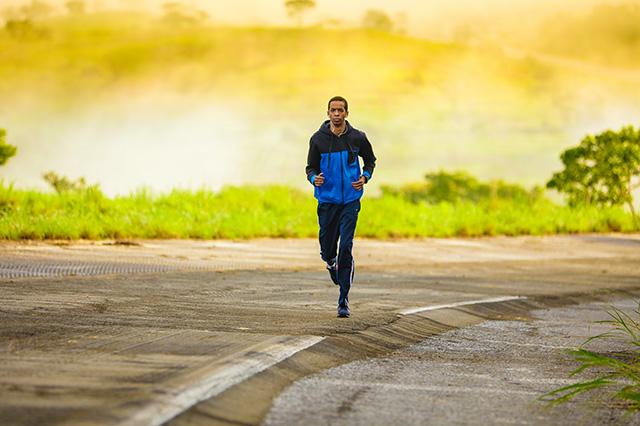 The following is a list of some of the conditions we treat. Please note that our services are not limited to these conditions.

Low back pain
Neck pain
Shoulder pain
Chronic pain
Sports injuries
Post-operative rehabilitation
Vertigo
TMJ problems
Headaches
Hip pain
Foot and ankle pain
Knee pain
Ligament sprains
Tendonitis
Osteoarthritis
Pelvic floor rehabilitation and urinary incontinence
Osteoarthritis
Repetitive strain injuries
Mid-back pain
Running injuries
Concussion
LOOKING FOR MORE IN-DEPTH INFORMATION? CHECK OUT OUR BLOG!
Dry needling is a treatment technique that your physiotherapist might use to help relax or release your tight muscles. Muscles sometimes contain tight bands or tender knots (that we call trigger points) that can cause pain or restrict movement. During dry needling, a...
read more
PHYSIO TIPS
"Get off the bus a couple of stops early so you get a bit of a walk in before you get to your destination"
PHYSIO TIPS
"Live well, laugh often, move always"
PHYSIO TIPS
"Physical activity is good for the mind, body and soul. Daily exercise will boost your fitness, mood and decrease stress levels"
OFFICE HOURS
MONDAY - 8:00am to 4:00pm
TUESDAY - 10:00am to 6:00pm
WEDNESDAY - 8:00am to 4:00pm
THURSDAY - 10:00am to 6:00pm
FRIDAY - 8:00am to 12:00pm
255 BRANT AVE, BRANTFORD, ON
5 Main St N, St George ON